During the confluence work of the Tepco Fukushima Daiichi nuclear power plant accident, various radioactive wastes were continuously produced. Vehicles and equipment used in the past, sludge and storage containers associated with sewage treatment. On March 2, the nuclear power plant reporting team will report on what they have seen and heard about the waste at the site. (Yamakawa Ken, ground photo)
This time, we especially strongly request TEPCO to add at the interview site that two years after the accident, countless abandoned vehicles accumulated on the north side of the site and the underground reservoir that caused the leakage of high-concentration polluted water.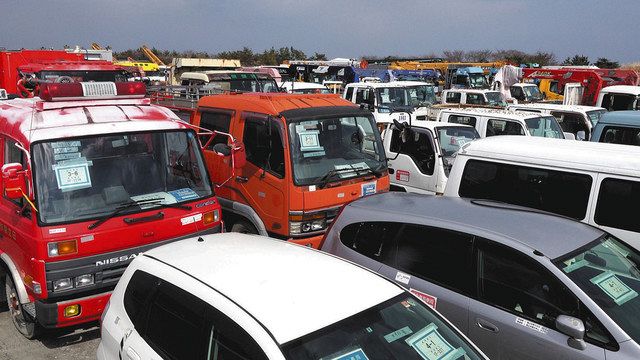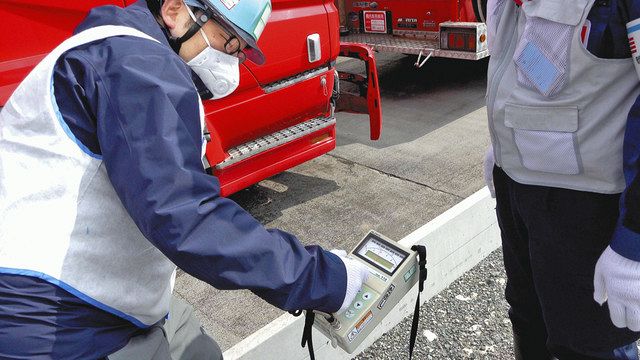 Abandoned vehicles have stickers "Vehicles for the Premises" affixed to them, indicating that the vehicle was originally used on the premises. The air dose (0.6 microsieverts per hour) increases or decreases outside the collection site as the sensor portion of the dosimeter extends and approaches the vehicle. Fire trucks supported by Tokyo Electric Power Company's Yokohama Thermal Power Plant can reach 13.4 microsieverts per hour.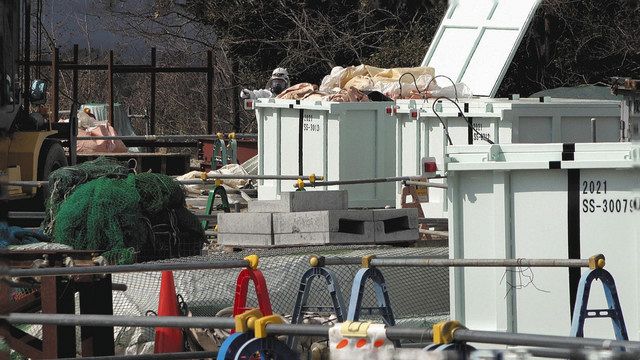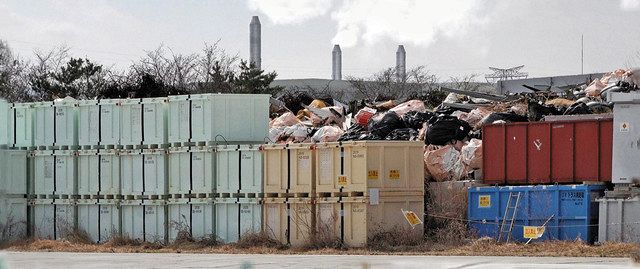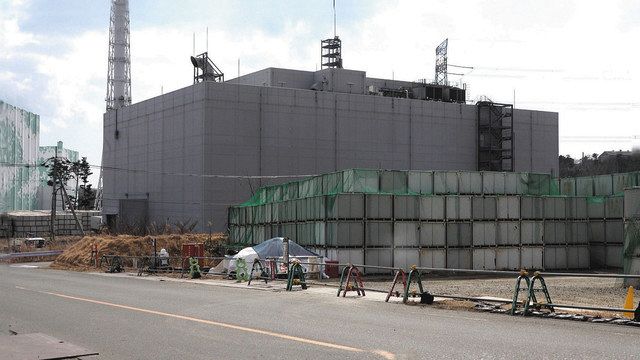 Containers of rubbish piled up around and I realized what I thought was a huge rubbish area getting smaller and smaller over time.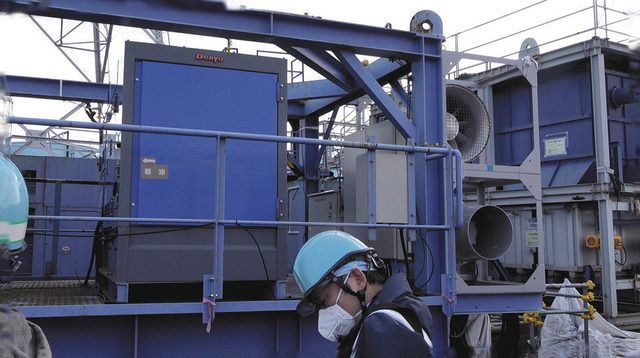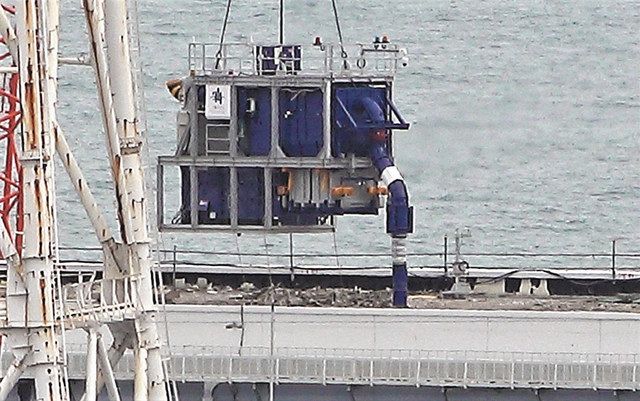 The subterranean reservoir, which once caused the problem, looks like a gravel clearing when standing on site in the dark. However, as of April 2013, a pool made of a simple impermeable layer and resin structure contained a total of about 23,600 tons of high-concentration strontium-contaminated water.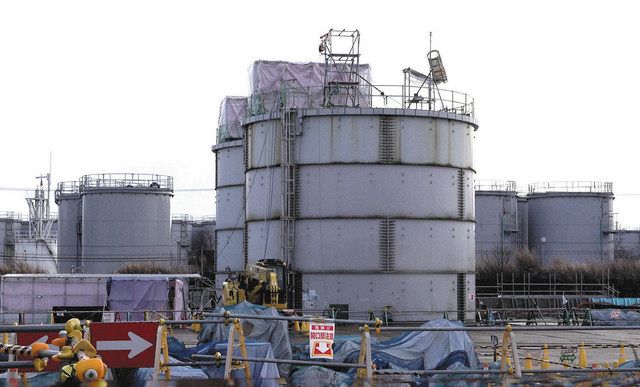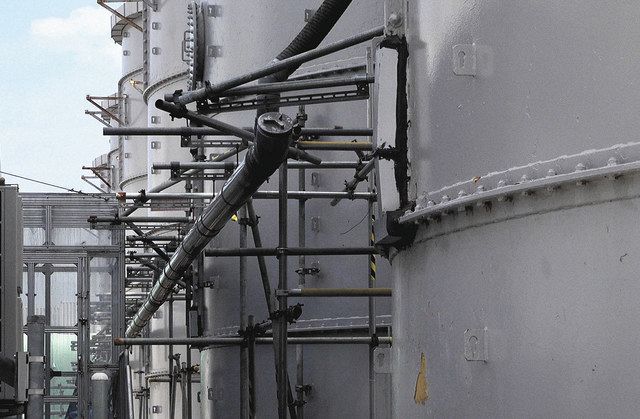 TEPCO said it would "add repurified water (such as strontium)," but due to a shortage of storage tanks, it added highly contaminated water without prior notice. Part of it leaked, and the scene was a mess. For example, a tank was suddenly built and moved.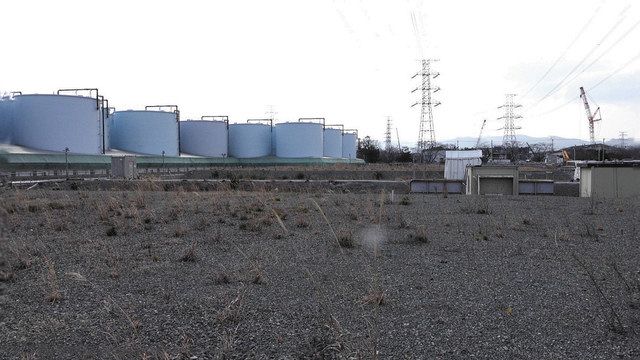 Nine years later, radioactive material was attached to the complex structure and the work was dangerous, so it has not been demolished.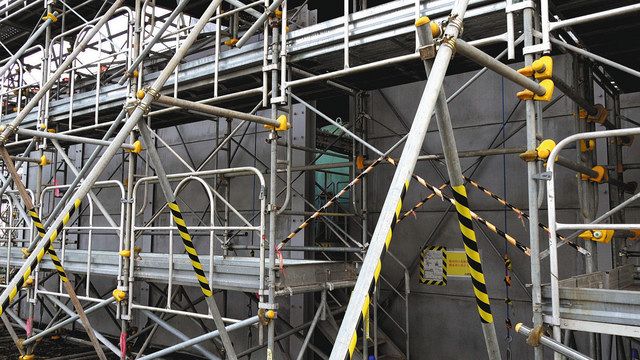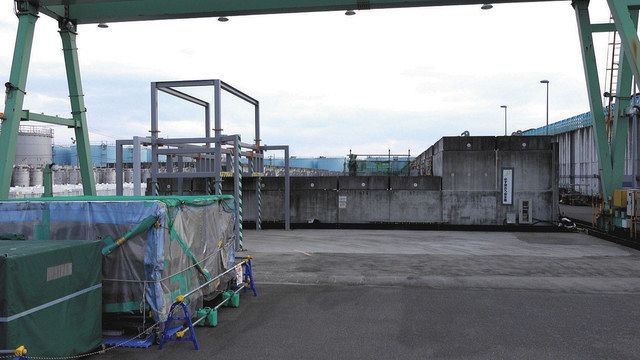 The hills on the south side of the site have relatively low radiation doses, but around the building there are many equipment for work and filters for the treatment of contaminated water. As work progresses, this radioactive waste will increase.