【Mitsukoshi Isetan Holdings Co., Ltd.】
Works with the theme of "naturalized species" and naturalized plants and other organisms.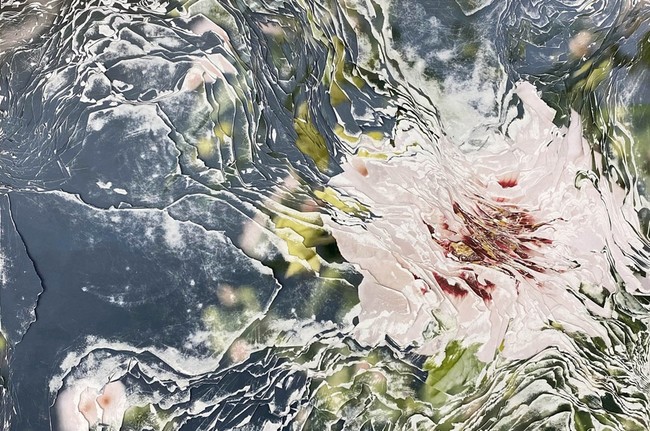 Isetan Shinjuku will be hosting "Nerhol Naturalized Species" at Isetan The Space on the 2nd floor of the Isetan Shinjuku Main Building from Wednesday, April 6 to Friday, May 6. The event is an exhibition and sales event for artist duo Nerhol, who has drawn attention with his style of presenting the fluctuations of time and existence using a layered approach. Under the theme of the event title "Naturalizing Species", we will introduce about 90 works with the theme of naturalizing plants and other creatures, including the works created this time.
Also, before the exhibition period, starting from April 1st (Friday), you can see some of the works in the window of the main building.
URL: https://www.mistore.jp/store/shinjuku/shops/women/the_space/shopnews_list/shopnews016.html
concept
There are many exotic species in the promenade, and plants are often seen by the roadside. Among them, there are about 1,200 introduced species called naturalized plants that have been artificially carried and turned into wild plants, and even when I walked on the roof of the Isetan Shinjuku store, I encountered many naturalized plants. .. Highly adaptable plants seem to be distributed all over Japan, such as highlands, orchards, pastures, lawns, roadsides and wastelands.
Not long ago, a research team such as the University of Oregon revealed that marine life that has flowed out of Japan's offshore waters for many years has reached the west coast of the United States. Species such as shellfish, sea anemones and crabs have already reached the Americas via massive drifts from the tsunami triggered by the Great East Japan Earthquake, according to a paper published in the journal Science. Nearly 300 species of creatures are known to have been found in the wreckage. This means that an ecosystem of coexisting organisms is born among the drifting objects, which have survived at least three generations and continue to inhabit.
In this exhibition titled "Naturalized Species", we have chosen the theme of creatures that grow naturally in Japan due to various causal relationships, centering on naturalized plants. Taking a long time to figure out how it will settle in the new land may give a good hint on how to deal with modern society post-pandemic.
Introduction of some works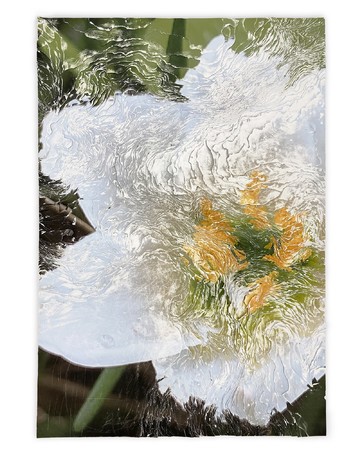 Zephyranthes candida No.001, 2022
inkjet printing
90.0 x 62.0 x 1.0 cm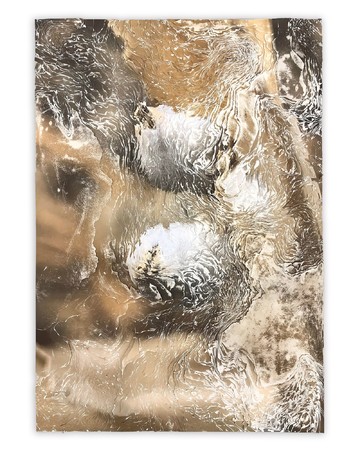 Coix seed, 2022
inkjet printing
90.0 x 62.0 x 1.0 cm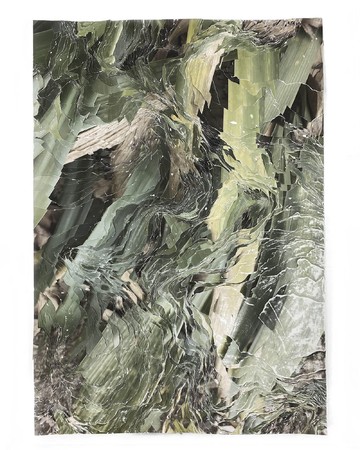 Iris, 2022
inkjet printing
90.0 x 62.0 x 1.0 cm
* Please contact us.
Artist Profile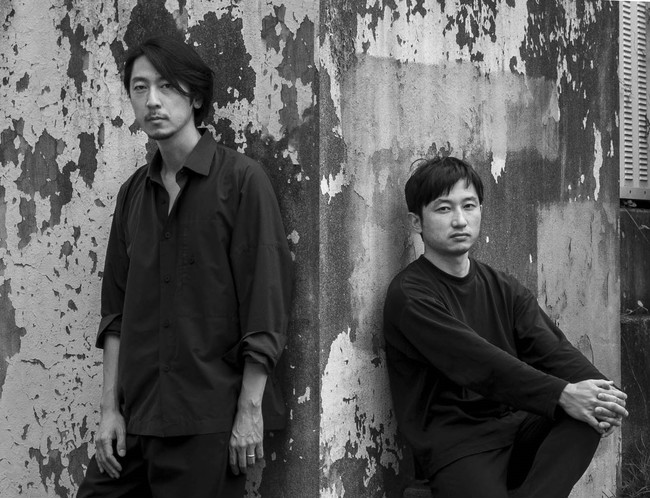 Nero
Artist duo composed of Yoshihisa Tanaka and Ryuta Iida. The duo who carried out their respective activities found common ground in the methodology of how to ask questions and communicate them to modern people and founded Nerhol in 2007. In 2011, a twisted figure created by bundling and sculpting portraits made more than 200 edits in a matter of minutes, starting with an exploration of the decomposition of the stereotypes of books, the characters written on them, and the images that exist in the world. The release of a three-dimensional work "Misunderstanding Focus" attracted a lot of attention. After that, he participated in exhibitions in museums and galleries in Japan and overseas many times, while selecting various themes such as trees, animals, and water by the roadside, while selecting image data and recorded images uploaded to cyberspace, including the timeline. The work is distorted. Consistently, I try to unravel the multilayered existence of organic matter that is often overlooked in everyday life.
In recent years, through dialogues with physicists and ecologists, he reviewed the emergence and production of his works, opened up every element of the works, and developed a new form of work.
Major exhibitions include "The 8th Tsubakikai Tsubakikai This New World" (2021, Shiseido Gallery, Tokyo), "New Photography Object Photography and Video Materiality" (2020, Saitama Museum of Contemporary Art), "Interview Portrait", "House and Room" "(2017), Young Eun Museum of Contemporary Art, Gwangju), "Promenade" (2016, 21st Century Museum of Contemporary Art, Kanazawa, Ishikawa), "Index" (2015, Foam Museum, Amsterdam), etc.
Major awards include the Bacon Award (2013), the Foam Talent Call (2014) and the VOCA Award (2020).
Activity Summary
"Nerhol Naturalized Species"
Period: April 6 (water) to May 6 (gold)
Venue: Isetan Shinjuku Main Building 2F, Isetan The Space
* The window display time of the main building is from April 1st (Friday) to April 12th (Tuesday).
*The content of the event may be changed or cancelled due to circumstances.
To corporate press release details (2022/03/30-14:17)