2022/4/4
MyStays Hotel Management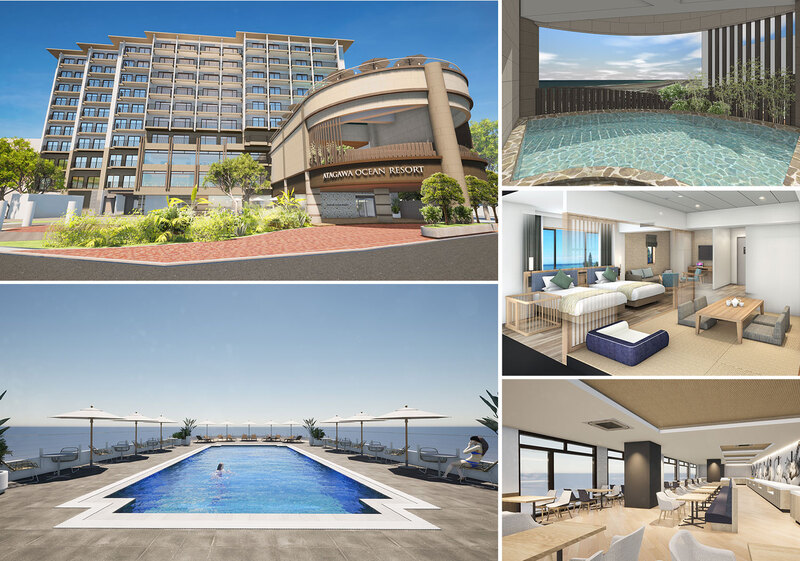 MyStays Hotel Management Co., Ltd. (Headquarters: Minato-ku, Tokyo, President: Ryoichi Shirota) will grandly open for "Atagawa Ocean Resort" on Thursday, April 28, 2022.

About a 5-minute walk from "Izu-Atagawa" station, it is easily accessible as a tourist base. All 75 rooms are located on the oceanfront. Western-style rooms Double rooms, triple rooms, Japanese-Western-style rooms for up to 6 people, etc., can be used by a wide range of customers from couples to families. The pet room where you can live with your dog also has a viewing bath. From the window, you can look out at the magnificent view of the Pacific Ocean, and on a clear day, you can overlook the seven islands of Izu, including Izu Oshima, Niijima, and Miyake Island.
It is said that Atagawa Onsen was discovered when he saw a monkey healing his wounds in the river at the Ota Gym, which gave his name to the building of Edo Castle. It has one of the highest hot spring temperatures in Japan and contains a lot of metasilicic acid, a natural moisturizing ingredient that is indispensable for hot springs known as beauty hot springs. You can enjoy large public baths and open-air baths from private source "Kami no Yu". Relax and enjoy the view of the Pacific Ocean in front of you.
The restaurant overlooking the sea uses the rich seafood ingredients of Higashi-Izu for its menu, and offers accommodation plans that combine meals. At the outdoor swimming pool (open in summer) and the poolside café & bar, you can spend the night under the stars while enjoying the sea breeze. There is a beauty salon in the museum, where you can spend time in a calm atmosphere while listening to the sound of the waves, and a dog walk made of natural grass.
The highlights of the surrounding area are the "Hot Spring Tower" with the largest number of waterfalls in Japan, the "Izu Animal Kingdom" where white tigers and capybaras are popular, and the seven waterfalls of "Kawazu Seven Waterfalls" that you can enjoy to your heart's content. In addition, there are many spots that can be enjoyed, such as "Atagawa Banana Crocodile Farm" and "Atagawa YOU Yu Beach", which are popular spots for swimming in summer.
【Atagawa Ocean Resort Overview】
<开幕> Grand Opening April 28, 2022
<位置> 989-1, Naramoto Atagawa, Higashiizu-cho, Kamo-gun, Shizuoka Prefecture 413-0302
<交通>5 minutes on foot from Izu-Atagawa Station, about 70 minutes from Atami via National Route 135 Ito
<楼层数>10 floors above ground
<房间> 75 rooms in total (capacity: 360 people)
Superior Twin Room (39.2㎡), Superior Triple Room (39.2㎡), Japanese-Western Twin Room (52㎡~), Japanese-Western-style Triple Room (57㎡), Pet Room View Bath Twin Room (41㎡) , Japanese and Western-style pet room (52㎡~)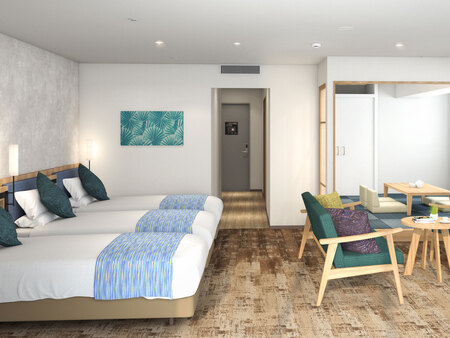 Western Room Triple Room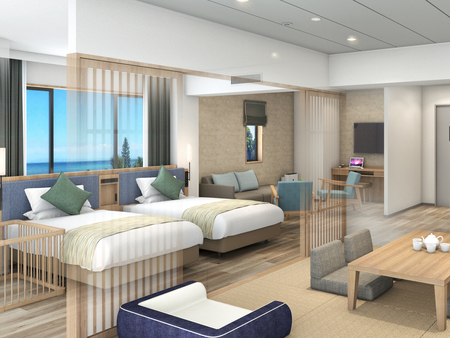 Japanese and Western Pet Room
<温泉>
[来源名称]God's Soup
【Spring quality】Sodium chloride/sulfate hot spring
[按弹簧类型的适应症]Cuts, peripheral circulatory disorders, poor circulation, depression, xeroderma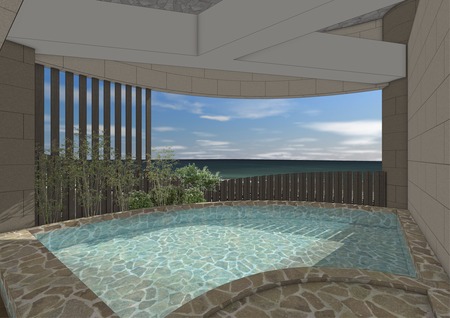 Image: Open-air bath (female)
<餐饮设施> 2 restaurants, 1 café and bar
Restaurant ① (2F)
An open space with ocean views extending out from the windows.
The hotel offers a buffet-style menu featuring fresh seafood, including local fish from coastal waters. At the live corner, we will prepare a variety of dishes that the chefs have done on the spot.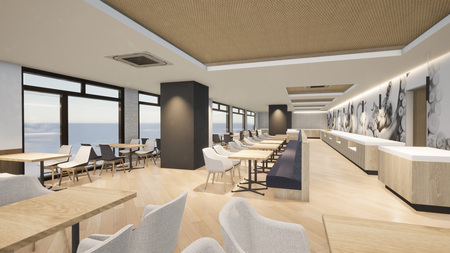 2nd Floor Buffet Restaurant
Restaurant ② (3rd floor)
We served a total of 8 dishes using plenty of fresh fish and shellfish landed at the local Shizuoka fishing port. In addition to bouillon, you can choose from three main courses, you can enjoy Kimmudae and pork, or "beef of tomorrow" with onion fondue. You can enjoy a relaxing meal while looking out to the sea, such as food paired with wines that match the food.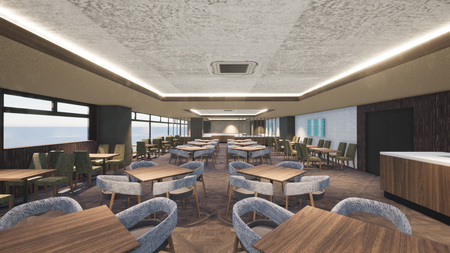 The restaurant offers set menus on the 3rd floor
Cafe and Bar (4th Floor)
The cafe and bar adjacent to the pool offers a pizza and drink menu.
Enjoy the sea view bar time from night view to starry sky.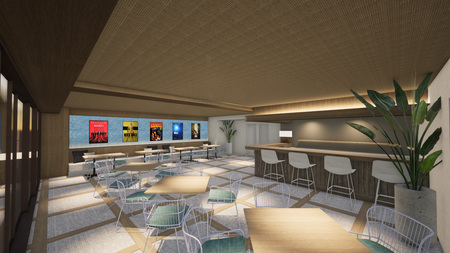 Cafes and Bars
<烹饪> Various menus using Higashi-Izu seafood ingredients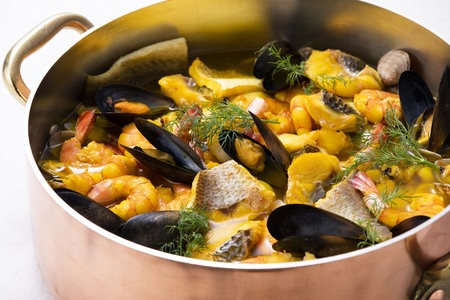 bouillabaisse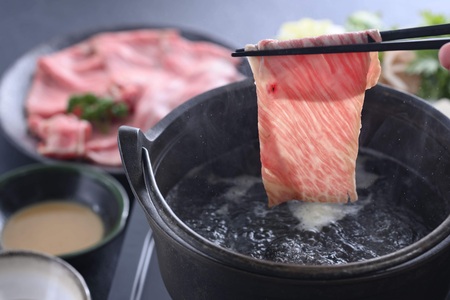 Tomorrow Beef Shabu Shabu

Sashimi buffet using local fish
<其他设施>


Poolside in the evening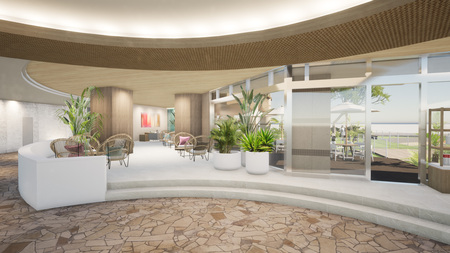 1F lobby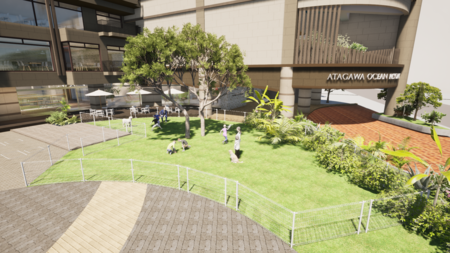 dog run
Aesthetics (4th Floor)
Authentic Ayurvedic Spa. A remarkable oil treatment program, luxuriously using natural herbal oils enriched with Sri Lanka's earth energy.
You can spend the luxurious time of your "original self" in harmony with nature.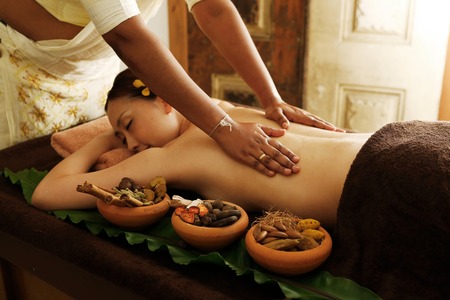 <馆内设施>
Lobby / Front Desk / Swimming Pool / Shop / Beauty / Game Corner / Laundry Corner / Free Wi-Fi / Parking for 40 Cars
Official website: https://www.mystays.com/hotel-atagawa-ocean-resort-shizuoka/
Major "Efforts to Prevent Novel Coronavirus Infection"
○ Carry out temperature measurement
When you enter the store, we will check your temperature using a thermal camera or contactless thermometer. We will refuse to use it if a fever of 37.5°C or higher is confirmed.
○ Strengthen wipe disinfection and sterilization
We regularly wipe the door handles, doors, escalator railings, elevator buttons, etc. that customers frequently touch with disinfectant.
The cafeteria cleans the tongs and ladle equipment every 15 minutes.
○ Wear a mask
We ask for your cooperation in wearing masks in public.
Customer service staff wear masks.
[MyStays 酒店管理]
MyStays Hotel Management welcomes guests with a variety of facilities such as lodging specialty and full-service community hotels, resort hotels, spa hotels and inns. From Hokkaido to Okinawa, the MyStays hotel group with more than 100 buildings across Japan, to "beside a wonderful trip"., we will respond to every customer's promise.
"MyStays Collection" "Art Hotel" "MyStays Premier Hotel" "MyStays Hotel" "Flextain" "MyCUBE by MYSTAYS" "MyStays Premier Residence"
[运营公司]MyStays Hotel Management Co., Ltd.
(14th Floor, Roppongi Hills North Tower, 6-2-31 Roppongi, Minato-ku, Tokyo)
MyStays Hotel Management: https://corporate.mystays.com/
MyStays Hotel Group: https://www.mystays.com/