[三光IB株式会社]
Launched "Gokigen Office", an intelligent office that measures emotional levels and enhances emotions through IVA (Intelligent Video Analysis System).
We support the April Dream, which is about to make April 1st a dream day. This press release is the dream of "Sanko IB Co., Ltd.".
Sanko IB Co., Ltd. (Headquarters: Minato-ku, Tokyo, President Shogo Kitagawa) is a leading company in the fields of communication, IT and building automation technology, a smart office focused on the work environment and employee mental health We aim to release "Gokigen Office" system.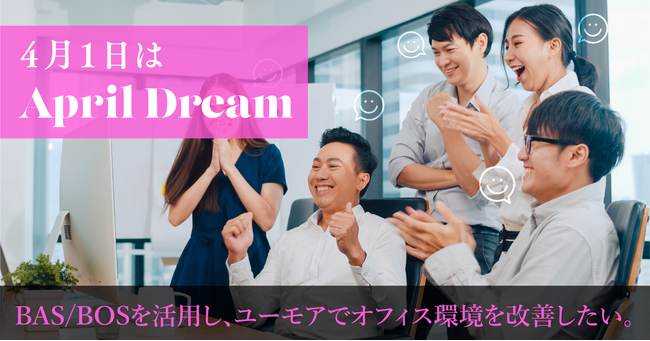 "Gokigen Office" is middleware for building BAS (Building Automation System) with data from IVA (Intelligent Video Analysis System)[Niagara Framework(R)]BOS (Building Operating System) for the core engine. Developed with the aim of improving the office environment with humor through analysis and utilization.
AI analyzes data from motion sensors and camera images for "eye blink", "facial surface temperature", "facial muscle movement", "wrinkle condition", "heart rate" and "respiratory rate" through BOS, and measures emotion through three types Levels (moody level, gokigen level, ennui level). When the AI ​​judges that the value of each level exceeds 70%, it is a system that implements measures to improve the office environment according to each emotional level.
"Grumpy Levels"
When the AI ​​judged that the moodiness level had exceeded 70%, a laughing video was suddenly cut on the subject's PC, and the moodiness level was reduced by laughing.
By pre-registering your own jokes, you can show content that matches your jokes. In addition, by continuing to answer the questionnaire displayed after the video ends, the AI ​​will repeat the learning and analysis to select more accurate joke content.
"Five Ghosts"
If the AI ​​judges that the Gokigen level has exceeded 70%, the "Rocky Theme" will be played to further motivate people with classic branding. In addition, the flow of the same theme creates a positive feeling of "he's not there now" around him and creates a synergy that increases the level of positivity throughout the office.
"Annie Grade"
When the boredom level exceeds 70%, the directional speakers only play jazz songs to the target person. To increase motivation levels, gradually switch to fast-paced songs that make you feel old. By registering for mood-boosting songs in advance, you'll be able to motivate yourself with your favorite songs.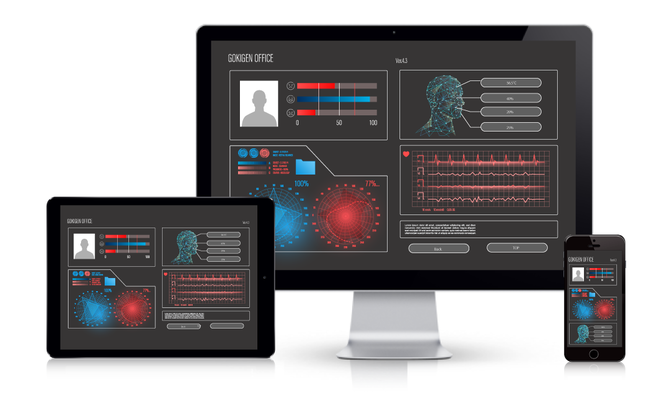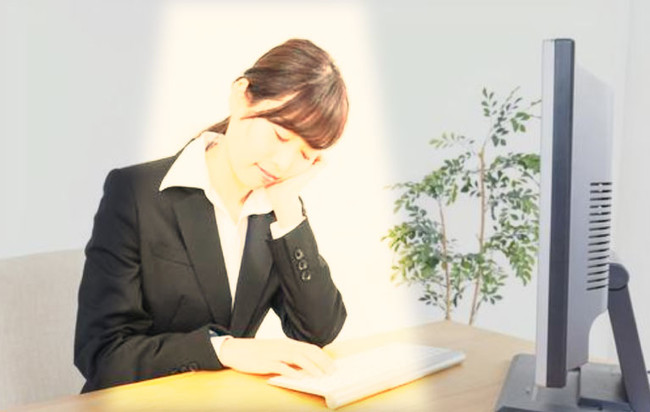 As a further improvement of the office environment, if a moody level chain is detected due to a case that disrupts the atmosphere of the place, the AI ​​will immediately detect the source. We also have the option to cool the head with a ruthless injection of cooling jets of gas and alert employees who are the source.
It is also equipped with a sleepiness prevention system as a mechanism to improve work efficiency. "Drowsiness level" was measured with IVA and moodiness level. When the sleepiness level exceeds 70%, "Stage Protagonist Mode (playing Toccata and Fugue in D minor" sound effect "Powerful Needle Spotlight") is activated. The synergy of glare and embarrassment promotes wakefulness.
In addition, in order to eliminate the atmosphere of "people are having trouble going home because they are worried about their eyes", "Hotaru no Hikari Homecoming Mode" (10 minutes before working hours) that uses the classic Japanese stamp to promote homecoming "The firefly is reborn, the lights are dimmed)" And "Heaven Hell Homecoming Mode (Heaven Hell starts to regenerate 10 minutes before going to work, and gradually closes from where no one is)", the five senses of people We continue to develop systems that combine human ecological rhythms with IT and OT, such as "Hungry peco home mode (spray hunger odor 10 minutes before going to work)" to encourage people to go home.
Sanko IB Co., Ltd. aims to raise the level of gokigen throughout the office and remove the tingling atmosphere in workplaces across Japan by developing an advanced and humorous system utilizing BAS and BOS.
For details on "Gokigen Office", please refer to the website. https://sanko-ib.co.jp/mail/vol88/april-fool/
"April Dream" is a project of PR TIMES, which sends out the dream that the company wants to realize on April 1st. We are serious about making this dream a reality.
■ About the Niagara Framework(R)
【Niagara Framework(R)】Supports standard network protocols such as LonWorks, BACnet, Modbus, oBIX, KNX, etc. It can be integrated with various devices and systems, integrating management, control, and centralized monitoring. All endpoints in the building are seamlessly integrated. The Niagara Framework (R) is an open Java and HTML5-based framework that connects to virtually any embedded device or system, including graphical tools that can be built with drag-and-drop so you can manage your assets intuitively.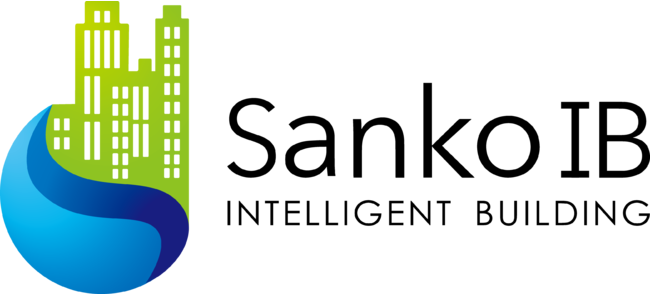 ■ About Sanko IB Co., Ltd.
Founded in 1986. A leading enterprise in communications, IT, and building automation technologies, "Application-friendly building operations: smart global customer business", designing more comfortable living, working, sleeping, and entertainment spaces for people, we provide six major solutions for our mission: smart buildings, smart Hotels, smart data centers, smart offices, smart networks, smart energy. For details, see https://sanko-ib.co.jp/.
To company press release details (2022/04/01-04: 17)